VOICE SERVICES

Call for free. VoIPSUN makes it easy. All customers who are using our voice services can make calls within our network free of charge.

Make calls all day long! We don't distinguish between peak and off-peak hours on our network. The same call price applies all day long.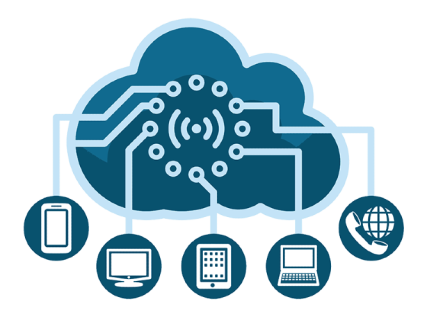 Telephone services to the VoIP PBX without a monthly fee!

with our PBX you have voice services without a monthly fee
advantageous prices to all national and international networks
tariff fee from 0 CZK
calls to fixed networks from 0.58,-CZK
modern telephony technology

Focused on corporate clients

service availability
central voice switch in a TIER 4 datacentre
individual pricing
quick support
fraudulent call protection

Complex telephone services

we will assign new or port your existing phone numbers
we will prepare and configure the PBX and telephone devices for you
emphasis on the quality of network traffic, which is monitored online with the VoIPMONITOR diagnostic tool
free allocation of telephone numbers
possibility of ordering international numbers
Tariffs suitable for entrepreneurs, companies and organisations with a small or medium volume of minutes. Call with a regular landline number from a landline phone, DECT cordless phone, mobile phone or computer.
Our telephone service with high quality voice transmission can be set up on any stable and high quality internet connection
Any number of parallel calls, trunk option for connection to PBX
Masking with your mobile number
Can be used on multiple devices simultaneously
Ability to block international or colour lines, limit the number of outgoing calls
Monthly detailed report with statistics
0 CZK

incl. VAT / monthly

FREE CALLS

on the VoIPSUN network

0,87 (0,95) CZK / min

calls to fixed networks

1,24 (1,50) CZK / min

calls to mobile networks

300 (363) CZK

Activation fee
96,80 CZK

incl. VAT / monthly

FREE CALLS

on the VoIPSUN network

0,66 (0,80) CZK / min

calls to fixed networks

1,05 (1,27) CZK / min

calls to mobile networks

200 (242) CZK

Activation fee
145,20 Kč

incl. VAT / monthly

FREE CALLS

on the VoIPSUN network

0,58 (0,70) CZK / min

calls to fixed networks

0,99 (1,19) CZK / min

calls to mobile networks

0 Kč

Activation fee
Write us your question or inquiry