VoIPSUN Provider
It is based on the high-performance SIP proxy server KAMAILIO, which provides registration of SIP clients and routing of their calls. RTP stream processing is secured using RTPENGINE, which supports encrypted voice packet transfer, NAT and ICE. Asterisk latest LTS version 16 is used as mediagateway.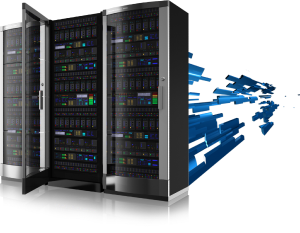 The PBX supports multi-level access into the web interface with the possibility of access restrictions and permissions for each user. The highest level is for administrators which have control of all PBX components and ISP providers and their accounts. The second level is intended for maintainers of ISP providers which can set their own SIP accounts (separate SIP accounts for phones or SIP trunks to the PBX or VoIP gateway), price lists, limitations, information message to the customer interface for your customers, etc.
Performance is limited only by the performance of the used hardware. In the case of decentralization of individual elements (SIP proxy, database, mediagateway) on multiple servers, you can handle thousands of calls and tens of thousands SIP clients. For controlling hundreds of calls, it is possible to install all components on a single server.
Main functions:
SIP Proxy registrar, redirect server
TLS - signaling encryption
SRTP - voice packet encryption
T38 fax support
TDM support - SS7, E1 (DSS1, Q.SIG)
Multiple SIP registration
ACL (Access lists) - restricted SIP registration, SIP communication based on a ACL of authorized IP address or range of IP addresses
CDR call records
Tariffs - unlimited number of a price lists
Two level billing - final price for customer and cost price for ISP
Whitelist, Blacklist - outgoing calls based on permitted or prohibited phone numbers that can set your customer
CLIR - Calling Line Identification Restriction
SIP Diversion - original caller number for redirected calls
Prepaid / postpaid
Restrict outgoing calls based on permissions tables, which manages ISP
Warning for the calls to potentially dangerous destinations - Email notification ISP and PBX administrator of client calls to fraud destinations with the possibility of limiting the maximum call duration
Warning for the calls to the destination whose price exceeds the set level (eg 2 EUR/min)
Limit the number of outgoing calls
International calls checking - in the event that a customer exceeds the allowed limit (eg 20 calls over the past 5 minutes) outgoing call at a specific time is blocked and the administrator is notified by e-mail about exceeding the limit.
Daily and monthly limits - after exceeding the outgoing calls are blocked. In case of exceeding the daily limit will be sent a notification email to the administrator about exceeding the limit.
PIN code protected outgoing calls - customer can set call price limit. If call to destinations with higher price will be required protective PIN code.
Call forwarding - unavailable, busy or unconditional. You can forward calls to your voice mailbox or phone number..
Fax2mail - virtual fax with web interface
Voicemail
Online diagnostics - registered SIP accounts, failed registrations, system informations, change log
Multilanguage support web interface - English, Czech and Slovak
Web interface with optional privileges
CDR export into the CSV or PDF
Automatic periodic reports customer calls to email
Exports call charges for ISP
Automatic backup - saved to internal storage or sent to the email address of the administrator PBX
SSH access - access to the PBX system
SNMP - SNMP client for system monitoring
PBX does not yet support internal numbering plans and call transfer. It's the constraints used SIP proxy, which is to achieve high performance, stateless and thus the management of voice packets providers RTPENGINE that the current version does not support the playback of messages or background music. It is therefore not possible to provide when transfer the caller to play music that is waiting to be switched. In the case of that RTPENGINE in the future can play music or soundfile, we can instantly activate the internal numbering plans and call transfer, that are in the current version temporarily disabled.
Demo web interface for PBX administration:
To login as an administrator use the following login information:
Username: admin
Password: Password123
To login as an ISP administrator you can use one of two ISP accounts:
ISP VoIPsun
Username: voipsun
Password: Password123
ISP DemoISP
Username: demoisp

Password: Password123

Extensions list

CDR and call date filter settings

Information message editor

Customer Login and display informational messages. Black template

Customer Login and display informational messages. Grey template
Write us your question or inquiry